Trimble RTS773 Total Station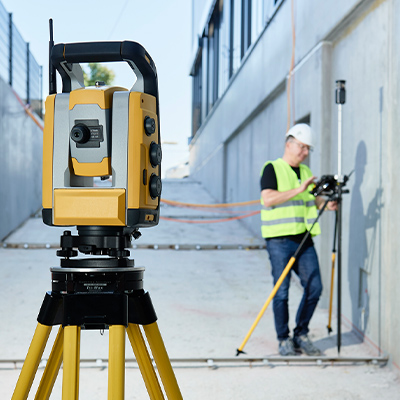 The Trimble RTS773 Series Robotic Total Stations help contractors perform layout tasks significantly more efficiently than with conventional mechanical systems for residential and building construction.
Designed specifically for concrete, MEP, and general construction contractors, the Trimble RTS Series Robotic Total Stations offer construction-specific functionality and one-person operation.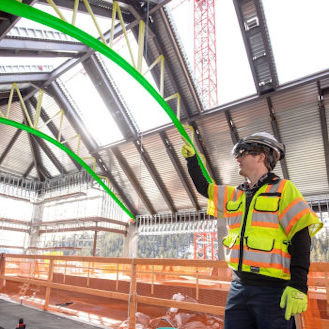 Seamlessly integrating the digital and real worlds, Trimble XR10 is the only HoloLens 2-compatible hardware with an industry-standard hardhat and safety certification.
Bring the open collaboration of Trimble Connect and mixed reality capabilities of the HoloLens 2 to the field team.Your data.
Your work site. Together, at last.
About BuildingPoint America West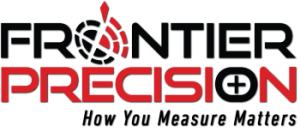 BuildingPoint America West is your expert in project and construction solutions. We started as Frontier Precision in 1988 in Bismarck, North Dakota, offering the latest in precision measurement technology to professionals in the fields of surveying, mapping, engineering, construction, public safety, natural resources, and more.
In 1991, we partnered with Trimble to offer their industry-leading hardware and software solutions. Over the years we've grown and expanded our service area by offering a full range of the latest in high-tech precision measurement equipment and outstanding customer service.
In 2013, Trimble began developing the BuildingPoint distribution model. By leveraging existing partnerships, they've created a network of partners dedicated to serving the construction industry and DBO lifecycle. In 2022, Frontier Precision joined that network by forming BuildingPoint America West (previously BP Great Plains), serving as the authorized distributor for Trimble construction solutions in Minnesota, North Dakota, South Dakota, Colorado, Wyoming, Montana, and Idaho. We have the products and the expertise to provide you with the software, hardware, and training needed at every step of the project timeline:
Planning, estimating, and 3D modeling
Project timeline scheduling, management, and 3D scanning
Project Construction
Delivery of the completed project
When skilled people are paired with the right solutions, the result is great work. Our experienced staff has in-depth knowledge of the latest technology and how it's used in the field. We form strong partnerships with our clients. We know how to put together the right solutions to gather and process the data you need to get the job done. We are proud to be an employee-owned company, with every member of our staff truly invested in helping our customers become more efficient, productive, and profitable. We are driven to be the best at what we do to help you be the best at what you do.